Events
20th Annual Pleasure Island Chowder Cook-Off
April 9, 2016
Stay Tuned for
The 20th Annual Pleasure Island
C H O W D E R C O O K - OFF
Saturday, April 9, 2016
_________________________________________________
HIGHLIGHTS FROM CHOWDER 2015
2015 PEOPLE'S CHOICE WINNERS
Havana's Fresh Island Grill -Carolina each 1st Place
Shelby Jean's on the Boardwalk- First Runner-Up
2015 JUDGE'S CHOICE
Gibby's Dock & Dine - 1st Place

Havana's Fresh Island Restaurant - First Runner-Up
2015 BEST DECORATED
Havana's Fresh Island Restaurant - Carolina Beach
2015 MOST ENTHUSIASTIC
Saint's Cove Beach Bar & Grill
Photos of the 2015 19th Annual Chowder Cook-Off
Chowder Festival 2015 TWC from Greg Reynolds on Vimeo.
Find us on Facebook: facebook.com/PleasureIslandChowderCookOff
MUSIC ALL DAY - MARK ROBERTS BAND
11:30 to 5:00
Each year chefs from restaurants of Pleasure Island, Monkey Junction and Wilmington gather on Pleasure Island for our famous Chowder Cook-off.
Your job is to bring the family and your appetite, sample to your heart's content, and vote on the Best Chowder.
Chowder, Live Music, Games for the Kids and More!
In addition to serving up the area's best chowder, this daylong event includes live music and the Kidz Zone which will have face painting and a 3 in 1 inflatable house. There will also be hotdogs, funnel cakes, soft drinks and beer and wine for sale. (No coolers, no pets please!).
So come to the beach for the weekend and spend the day with us at this great party! Also be sure to check out our Pleasure Island Events for more fun events at the beach throughout the year.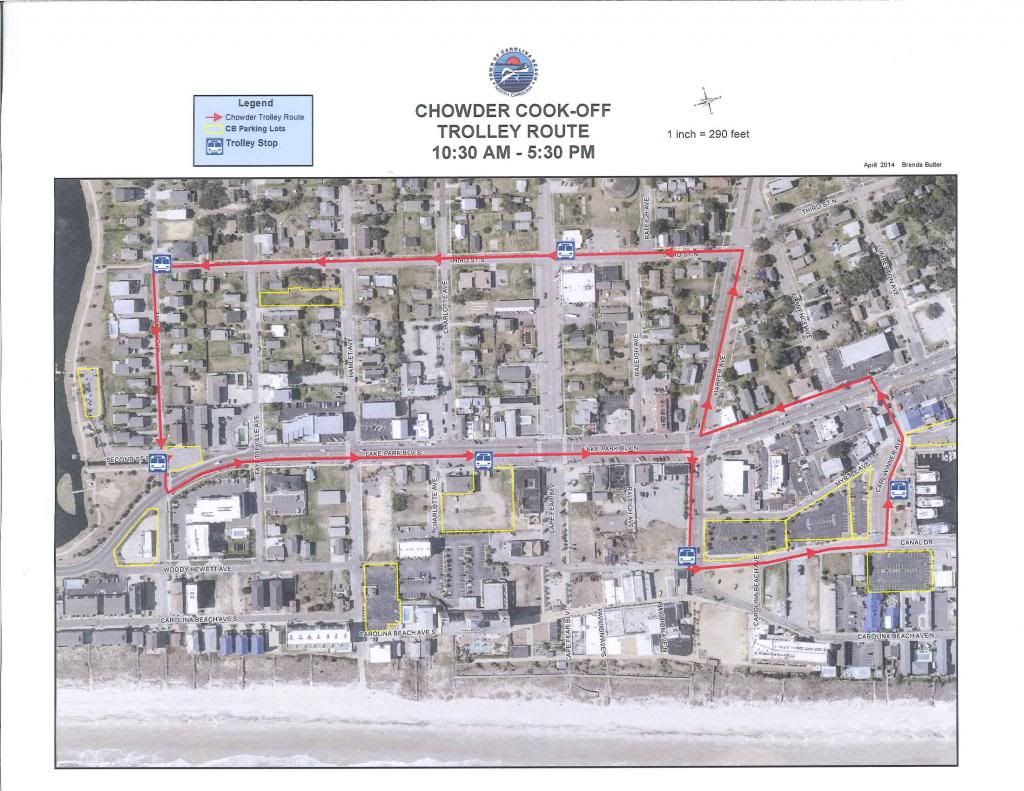 Wilmington Trolley to run all Day
_________________________________________