Board of Directors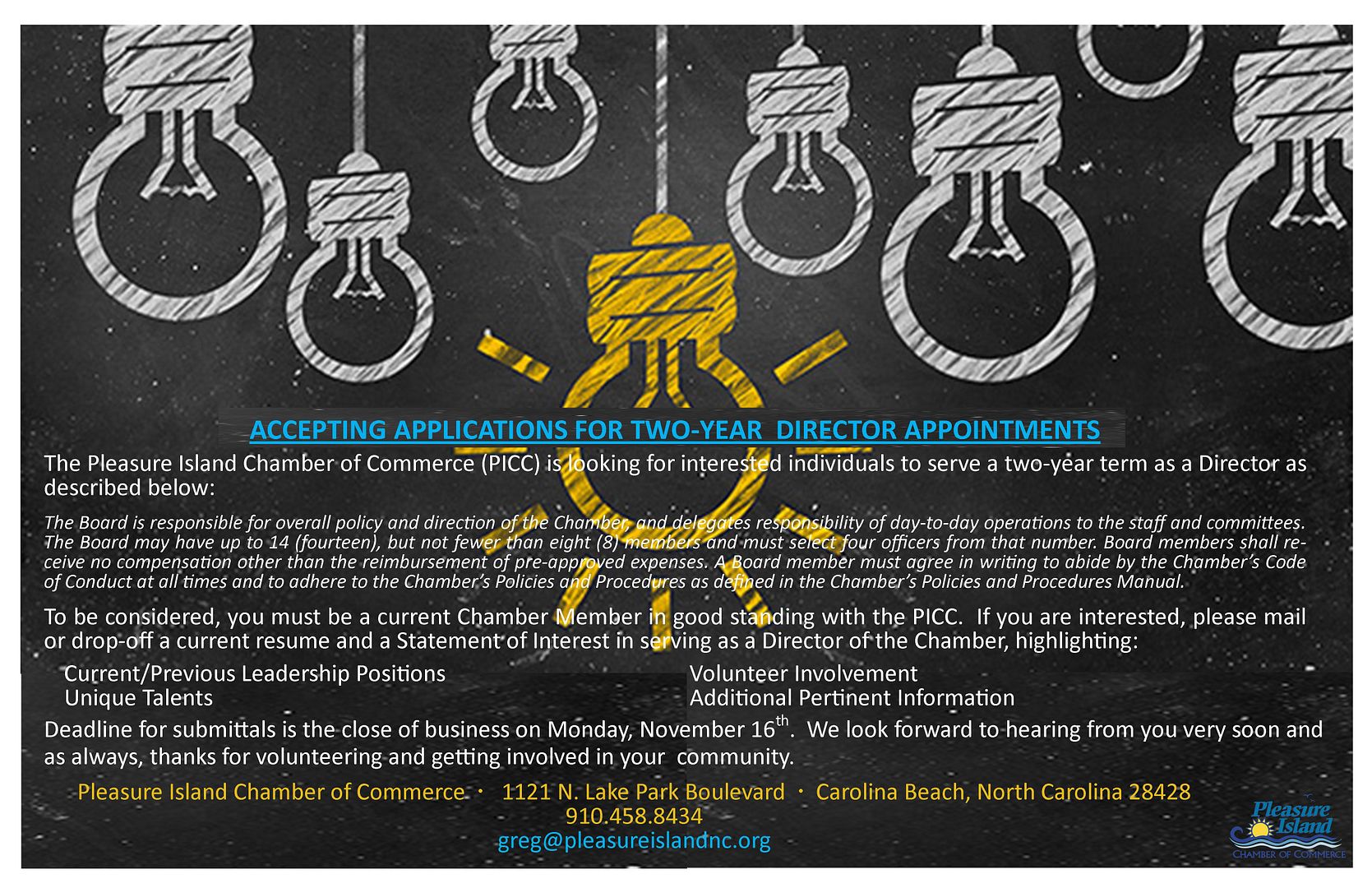 ACCEPTING APPLICATIONS FOR TWO-YEAR DIRECTOR APPOINTMENTS
The Pleasure Island Chamber of Commerce (PICC) is looking for interested individuals to serve a two-year term as a Director as described below:
The Board is responsible for overall policy and direction of the Chamber, and delegates responsibility of day-to-day operations to the staff and committees. The Board may have up to 14 (fourteen), but not fewer than eight (8) members and must select four officers from that number. Board members shall receive no compensation other than the reimbursement of pre-approved expenses. A Board member must agree in writing to abide by the Chamber's Code of Conduct at all times and to adhere to the Chamber's Policies and Procedures as defined in the Chamber's Policies and Procedures Manual.
To be considered, you must be a current Chamber Member in good standing with the PICC. If you are interested, please mail or drop-off a current resume and a Statement of Interest in serving as a Director of the Chamber, highlighting:
Current/Previous Leadership Positions Volunteer Involvement
Unique Talents Additional Pertinent Information
Deadline for submittals is the close of business on Monday, November 16th. We look forward to hearing from you very soon and as always, thanks for volunteering and getting involved in your community.
Pleasure Island Chamber of Commerce · 1121 N. Lake Park Boulevard · Carolina Beach, North Carolina 28428 910.458.8434 greg@pleasureislandnc.org
2015 Board of Directors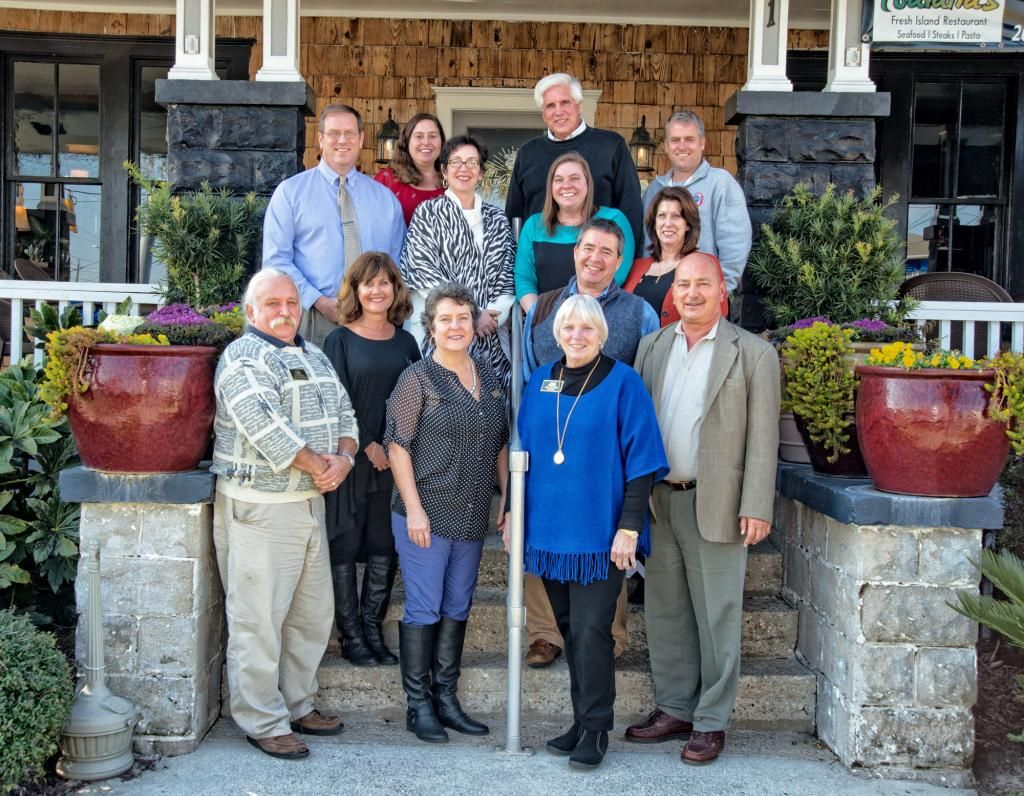 Chair:
Ms. Andrea Cinanni-Wilson
Southern Sign

Vice Chair:
Mr. Paul Boroznoff
Southern Digital Art
Treasurer:
Ms. Brenda Butler
Town of Carolina Beach, Carolina Beach
Secretary:
Mr. Bruce Holsten
American Harbor Capital Strategies
PROFESSIONAL STAFF
President:
Gail McCloskey
Executive Director:
Greg Reynolds
BOARD OF DIRECTORS
Ms. Angie Earl
Carolina Beach Police Department, Carolina Beach
Mr. Lynn Halterman
Carolina Beach Pontoon Rental

Mr. Barry Henline
The Law Offices of Barry K. Henline, PLLC
Ms. Teresa McLamb
Coldwell Banker Sea Coast Advantage
Ms. Judy Royal
Your Conference Connection, Wilmington

Ms. Garner Von Cannon
Von Cannon and Associates Insurance Services
Ms. Leslie Weston
First Citizens Bank
Ex-Officio Directors
Chair Emeritis
Mike Worley
Edge Entertainment
Simon Sanders
Creative Woodworks of Wilmington, Wilmington